Unfortunately, nothing lasts forever these days. The old lament of "they don't make them like they used to" can be heard up and down the country, but whilst it's true that appliances can develop faults every now and again it's certainly no reason to fret. Sometimes all it could take is a bit of knowledge, some TLC and a few spare parts and you'll be able to bring your appliance back to its former glory, all without needing to spend a fortune replacing it.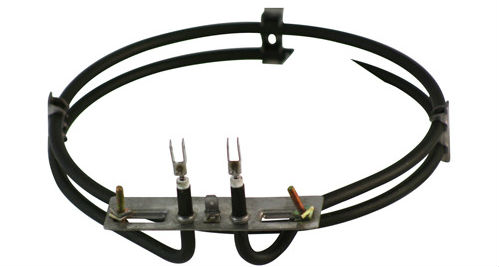 Knowledge is power
As is so often the case, knowledge is key to the whole thing. Arm yourself with a few tutorials and you'll be able to tackle even the trickiest of faults, and these days the right kind of information is easily accessible. A lot of companies provide troubleshooting guides for their products, as do suppliers of parts, or if they're not available just head online—a quick Google search will easily present you with the necessary information, either in the form of text-based guides or even video tutorials, and then all you have to do is put that knowledge into practice.
Find the appliance spares you need
The next step will be finding the parts you need to make the necessary repairs, and that all comes down to doing your research. Again, the internet is your friend with a quick search easily presenting you with plenty of available options, but don't jump right in. The original manufacturer will often be able to supply the necessary parts but in many cases at a hugely inflated price, whereas a lot of smaller or third party suppliers will offer much better rates. It's all about doing your research to see the type of products you can uncover, and as long as you look carefully and keep in mind your budget (as well as the exact model number) you'll soon find the parts to suit.
Exercise caution
Of course, in some cases you'll always need to consult the professionals. You wouldn't want to risk injury if you're dealing with something potentially hazardous, so always exercise caution and a bit of common sense before you start attacking that appliance with the screwdriver—if it seems too tricky or if electricity is involved, down tools and get the experts in instead.
Bring your appliance back to life
Whether you choose to fix it yourself or need to consult the experts, a faulty appliance doesn't have to mean the end of its usable life. A quick DIY repair job could be all it takes to bring it back to its former glory, and with the right stockist on your side you could save a fortune—do your research to find the necessary suppliers and you can locate the parts you need at a price you can afford, and in doing so you needn't waste money unnecessarily.
A broken appliance really doesn't mean the end, and with a bit of time you could soon have it working exactly as it should be.